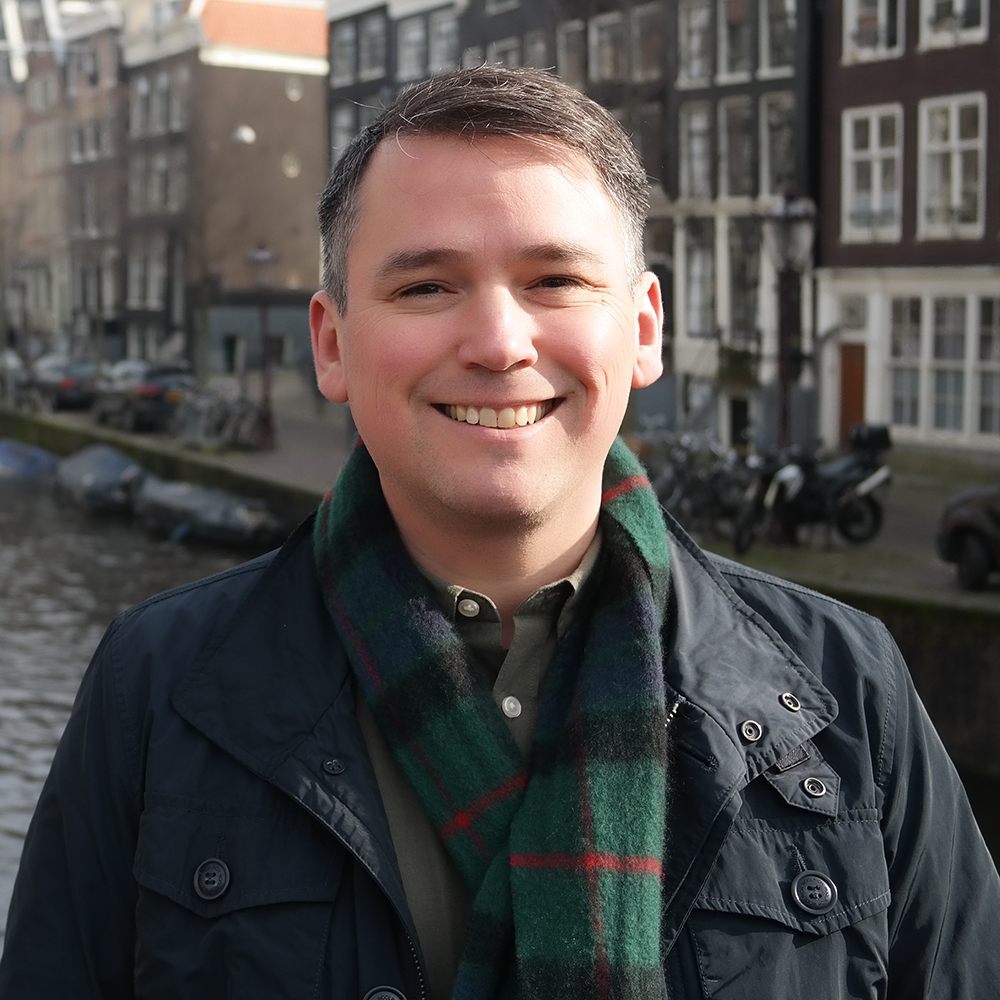 Dave is a design- and visual-thinking strategist with over 20 years experience in creative and professional services organizations. He has been with XPLANE for ten years and held the roles of director of interactive design and vice president of client services. He currently heads XPLANE's European office and works as a principal consultant on client programs ranging from strategic planning and process design to culture change and organizational transformation. Key clients include: ICANN, BP, Vodafone, UPS, Intel, Nike, and IHG.
Prior to XPLANE, Dave worked in San Francisco from 1995-2005, where he held leadership roles at ad agencies and several technology start-ups. He has led the design, development and launch of numerous products, services, and campaigns for clients like HP, Yahoo!, Microsoft, and Nestlé.
Dave lives in Amsterdam and is currently co-authoring a book on the use of design thinking in organizational process design and improvement. He holds a BA in theater design from Colorado College, and did MBA work at Portland State University.
Talk
The People-Side of Digital Transformation
How to ensure your digital transformation survives engagement with people.
Digital transformations mean organizational change, but organizations do not change; people do. So digital transformation means changing people—and people hate to change.
Dave will share XPLANE's tools and techniques for driving the people-side of organizational change and digital transformation.