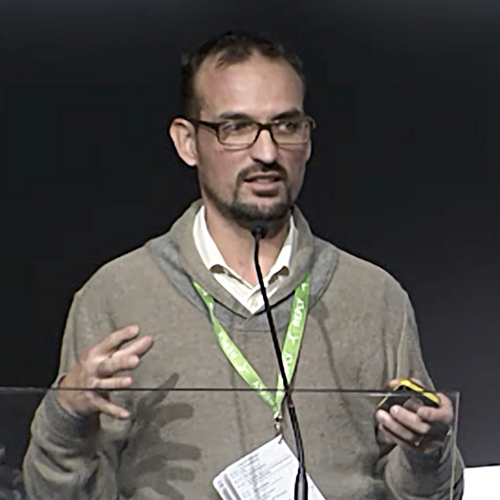 Ivan Fadini is a "grown-up" developer, technologist and architect, now Manager and Director of Open Reply.
 
He loves to use technology to bring innovation wherever there's a possibility, being with chatbots and machine learning in finance, telco and other industries or with robotics for energy efficiency at home or improved logistics.

Information Technology has always been his passion… And still is!
Talk
HUMANAZING CHATBOT. A NEW METHODOLOGY BLENDING: PERSONALITY, CONVERSATION AND TECHNOLOGY.
What is Conversational Marketing? Maybe the process of having real-time, one-to-one conversations in order to capture, qualify, and connect with your best leads? It sounds like it. For this reason the designer's job insn't to be a storyteller, but to be a storylistener. Because the essence of a conversation is: people listening to each other. But how can we do it with a chatbot?