The Universal Designer
What you can learn from emerging markets
In 2016, India's internet penetration surpassed that of the United States. With the next billion users coming online for the first time in emerging markets, Designers in these countries are posing new "How might we's":
HMW meet the same needs on mobile as desktop does today?

HMW build products that perform seamlessly on any connection?

HMW support users navigating in their second language? 
Rachel will share research conducted for Google Chrome, and look at how those insights drove product development within the organization. She'll discuss the unique constraints users in these markets face, and share the smart, compelling solutions they have catalyzed. This case study will help demonstrate: 
Processes and techniques which help during project requirements collections, ideation, designs and development

How building design system and navigation patterns can help collaboration between developers and designer and save development time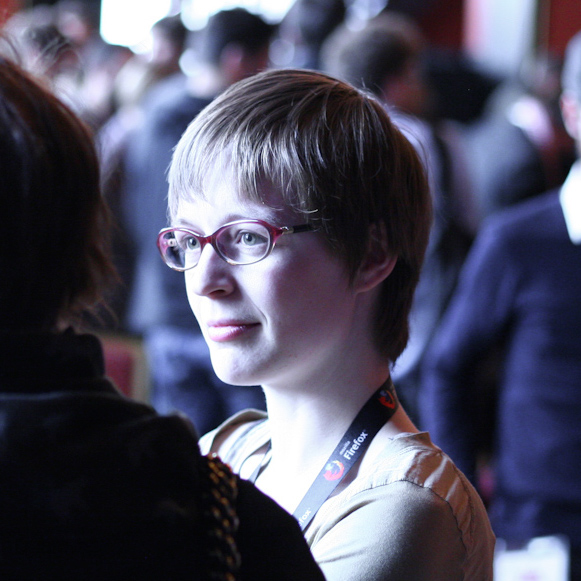 Rachel Ilan Simpson is a Senior Designer with over 7 years in the field, working with award-winning Design Agencies, ground-breaking Startups, and for the last 4 years with the Google Chrome UX team. She has worked with clients and collaborators like Seth Godin, BMW/DriveNow, Google Duo, Doctors without Borders, and Freeletics. 
She has led over 20 Design Sprints, events which create and test solutions for critical organizational problems in one week. Her Sprints have helped Doctors Without Borders drive organizational change, and transformed how Chrome approaches translation. She has spoken at 30+ events in 7 different countries.
She also starts new things. Most recently, she co-founded the first German version of the Maker Faire, called Make Munich, and founded the Design Jam, a quarterly event in Munich and London which brings together coders, designers, and business people to build products over the course of a single day. For the last 5 years, she's worked with the local IxDA chapter to bring great speakers to Munich each month.