Team up your Design System
The creation of a design system helps companies to be more efficient and consistent in the building of their digital products, contributing to improve the user experience of the products and business' growth. 
WHAT YOU WILL LEARN
The goal of the workshop is to learn how designer and developers can build a design system as a team, from analysis to delivery.
WHO SHOULD ATTEND
Designers, Developers and product owners. 
WHEN & WHERE
October 1, from 9:00 to 17:00 via Santa Maria Valle 3 Regus, Milano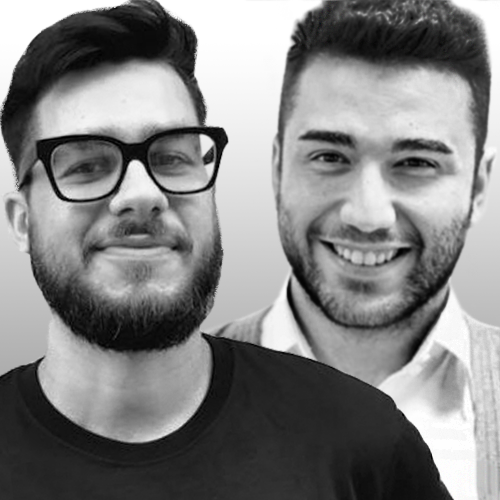 Andrea Mangano
He is a web developer and trainer at ibuildings with over seven years of experience in digital product development. 
He's currently combining his passion for the programming and the design by building simple, modular and task-oriented user interfaces. 
During his experience he worked along with UI and UX designers to create style guides and components' libraries bringing to life hundreds of wireframes and mockups. Despite this, Andrea is always looking for new ways to improve the communication and the workflow between coders' and designers' teams. 
In his spare time, he is a passionate swimmer, a grower of lemon and avocado trees and a food lover. 
Currently, Andrea lives in Sicily, in a small and beautiful fishing village. 
Fabio Nucatolo
UX designer at ibuildings, for over 5 years he has been in charge of user experience and interaction design with a strong systematic approach. 
He has already conducted numerous workshops and talks on topics such as information architecture, marketing segmentation and personas, and sketching as a design tool. 
His methodological approach pushed him to deepen the potential of the design system in the designing of complex interfaces.