Designing with Integrity
Following emerging discussions and a much more critical evaluation of every day tech, product innovation and UX strategy, design professionals need to start re-evaluating our work processes and tools when dealing with the social structures of modern UX.
Based on two case studies, this talk focuses on creating system holistic UX and broadening the strategy around the experience of a product to an ecosystem based thinking.
From a design and development perspective, this talk discusses a mindful shift from focusing on the singular user experience to a community driven experience and making connecting people a fundamental affordance in our user flows rather than an after thought.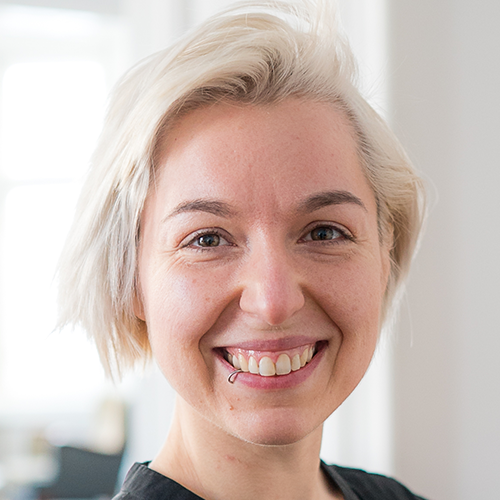 Sonja Rattay is a multi disciplinary creative and design strategist. She is a co-founder and Head of UX at the Swedish strategic design studio Block Zero, where she works with her team and clients of all sizes and business areas towards creating experiences which bring humans and technology closer together.
Projects she has worked on range from creating immersive fashion technology and UX for embodied interaction to embedded eco system design and creating machines with personality. She has exhibited and talked about her work at conferences and events all over Europe, and facilitates workshops on topics such as empathic design, futuristic interfaces and cyborgism.